Land Rover Gulf Coast Defender Open House
Land Rover Gulf Coast will be showcasing the 2020 Defender on their showroom floor July 23 through July 24 from 9 AM until 7 PM.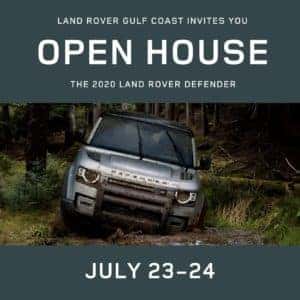 There will be snacks available, some Land Rover Gulf Coast swag items, and you will have a chance to enter to win an amazing prize pack! This prize pack will include a Yeti cooler, Land Rover shirts, hats, drinking glasses, and a $50 gift card to Red or White Wine & Gourmet Center.
Our team will be taking all precautions to keep our staff and customers safe from COVID-19. Our staff is required to wear a mask in the presence of customers and other employees and we've implemented a Safe Service First standard at all of our Joe Bullard locations. Learn more about our precautions here.